The Best Cities in Australia to Visit
26th August 2023
Australia is an enormous country, but here we make your planning a little easier by highlighting the best cities in Australia to visit, whether you've got just a few days, or you're on the trip of a lifetime.
Australia has an incredible array of natural sights to its name. However, you should definitely also reserve some time to explore the country's cities, which are far more than just the location of international airports.
Vibrant and packed with culture, museums, parks, restaurants, and bars create a buzz that's difficult to fake, and impossible not to fall in love with.
Australia's massive size (its 4,000 km side to side and a similar distance from top to bottom) makes it unlikely you'll be able to cover the entire country in one trip.
The Red Tape
While travel to Australia is pretty easy compared to some destinations (we're looking at you Africa) you should still remember to check if you need an Australia visa before planning your trip! Visa requirements vary by nationality, so don't just rely on the word of a friend!
The Best Cities in Australia
Sydney, New South Wales
Australia's de facto capital for many visitors (although the actual capital is Canberra, covered later), the home of the world-renowned Opera House is the birthplace of modern Australia.
As a result, it's packed full of historic sites, yet also boasts some of the country's best restaurants.
The Sydney Opera House has an unmatched harbourside location where both sandy beaches and forested mountains are never far away.
It's no wonder why it makes the top of our list of best cities to visit in Australia.
Not to be missed things to do in Sydney
1 – Probably Australia's most famous landmark, the Sydney Opera House, and its stunning modernist architecture can be explored as part of a tour, or better yet, during one of its many performances.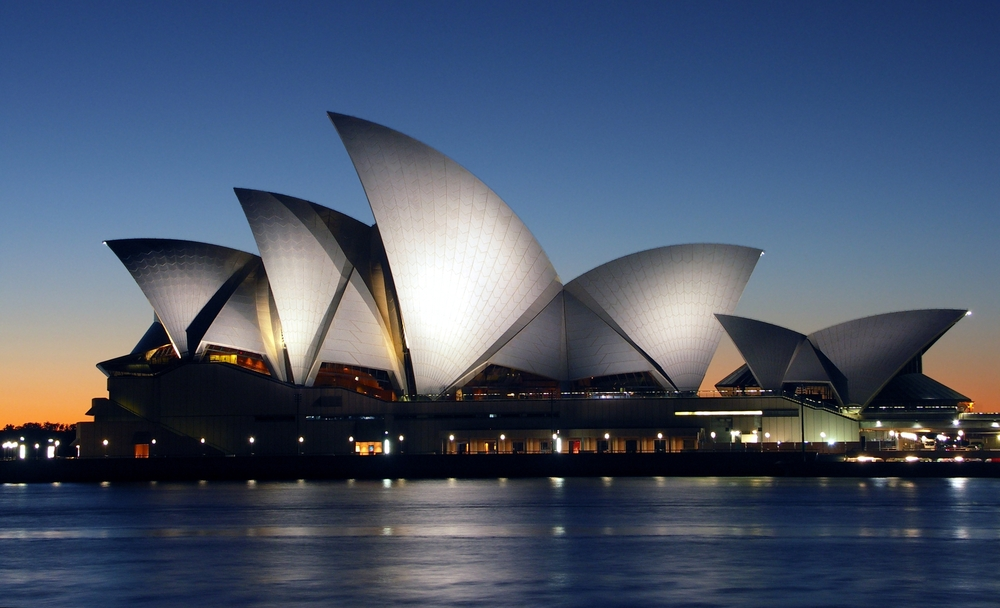 2 – Equally iconic is Sydney Harbour Bridge, another of the city's unmissable sights. Its location in the heart of the city means you're sure to cross at one time or another, though thrill-seekers will want to go one better and take in the views from the top of the 134-metre structure.
If you're buying tickets before you arrive in Australia and you want to find the best local prices, get an Australian VPN.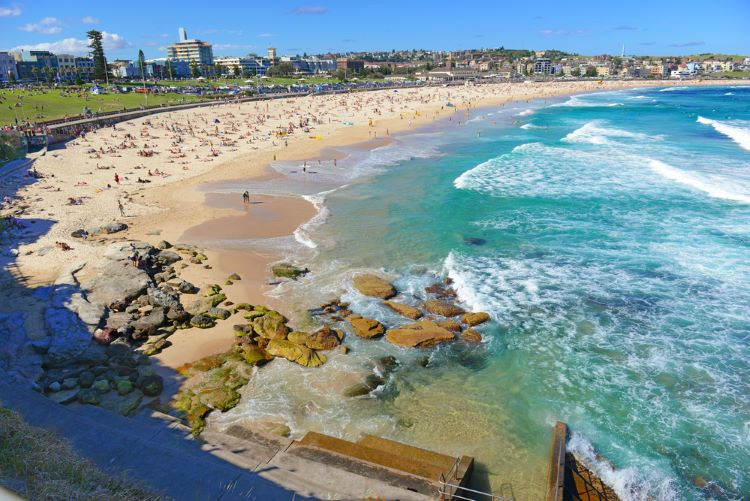 3 – The Royal Botanic Gardens is arguably the city's best green space. Covering 74 acres, much of the gardens date back more than 200 years, while they also offer fine views of the Harbour Bridge.
4 – It's unlikely Bondi Beach needs any introduction either. One of Sydney's free things to do, this vast arc of white sand is popular with both locals and visitors.
Try your hand at surfing, or opt for the rather more passive experience of soaking up the rays in one of Hall Street's trendy cafes.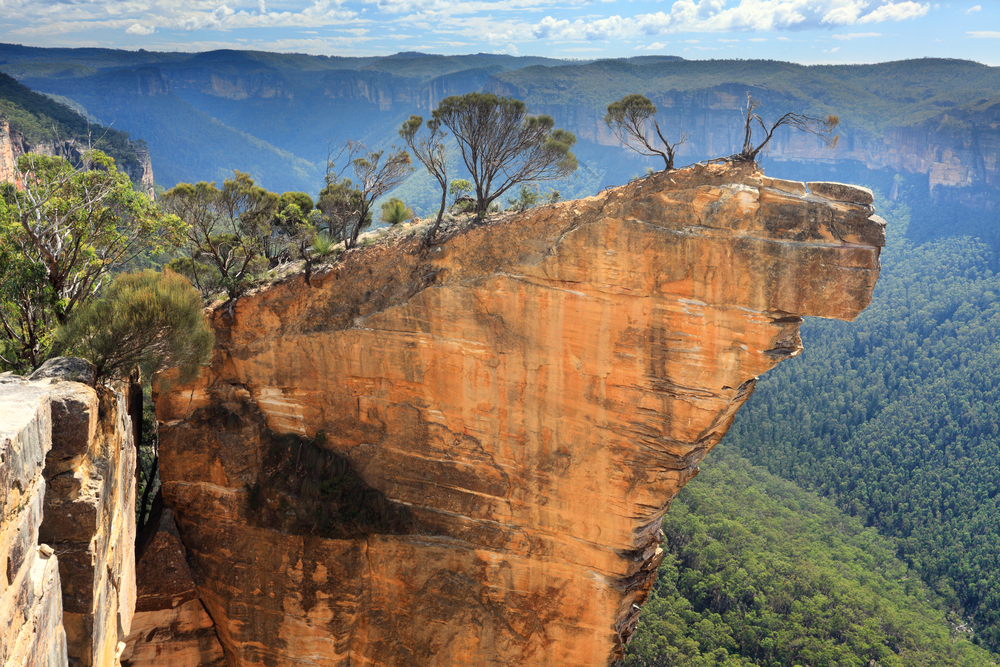 5 – The UNESCO-listed Blue Mountains offer 140 km of walking trails, alongside spectacular landscapes of rock formation and eucalyptus forest. You might even spot a koala!
6 – For art lovers, the Museum of Contemporary Art is not to be missed. Its collection focuses on living artists, giving it an up-to-the-minute feel, without it being stuffy or uptight.
Melbourne, Victoria
Australia's second city has long vied with Sydney for the hearts of visitors. Locals would definitely say Melbourne should be number one of the best cities to visit in Australia.
Located on a simply stunning stretch of Australia's southern coast, any time in Melbourne is well spent thanks to its combination of natural beauty and city thrills.
The undisputed king of Australia cool, there's something for everyone in this city of art, sport, and nature.
Not to be missed things to do in Melbourne
1 – The Great Ocean Road starts on the outskirts of Melbourne and passes through panoramas that need to be seen to be believed.
Take in the Twelve Apostles, rest on any one of a number of perfect beaches, and generally have an amazing experience on even the shortest stretch.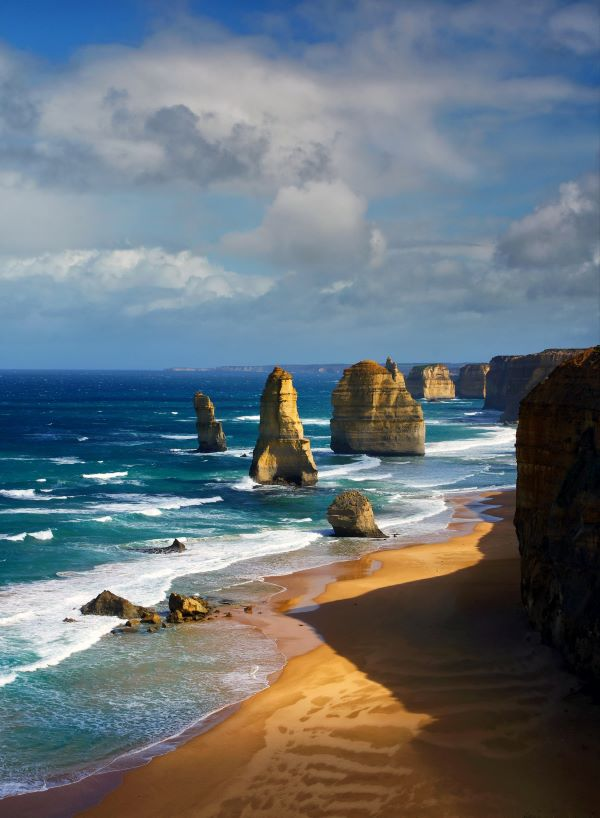 2 – In Melbourne itself, the National Gallery of Victoria (NGV) is Australia's oldest, largest – and probably best – art gallery.
Its collection contains some 75,000 items, ranging from the decorative works of furniture, to indigenous and Australian art spanning centuries. There's also a few wonderful Picasso's.
3 – The NGV is not the only place to get your art fix in Melbourne however. The city has a flourishing street art scene, with entire lanes in the heart of the city covered in bright works that ooze style and humour in equal measure. Federation Square is an interesting architectural sight.
4 – The largest market anywhere in the southern hemisphere, Queen Victoria Market is a place not just to shop, but also one to absorb the city's ambience while rubbing shoulders with its residents.
5 – Wildlife encounters don't get much better than those on Phillip Island, where hundreds of Little Penguins – the smallest of the penguin species – waddle ashore each day beside seals on land and whales and dolphins off the coast.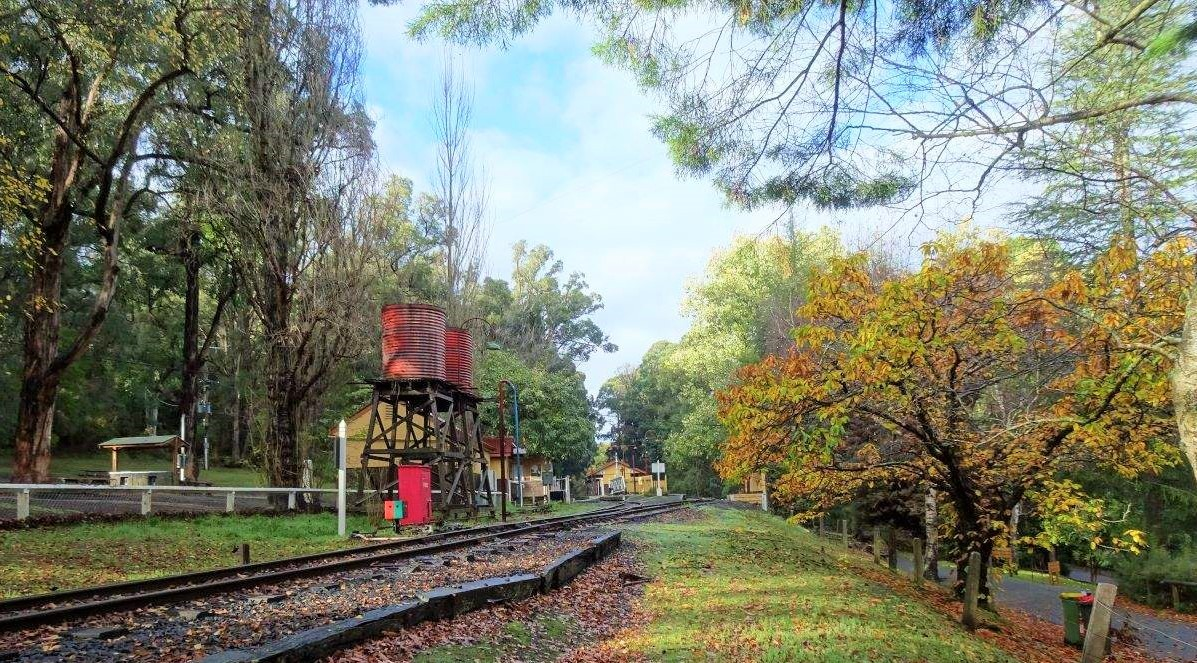 6 – Head to Belgrave Station for a train journey with a difference. The historic narrow-gauge Puffing Billing steam railway takes visitors into the rainforest of the Dandenong Ranges.
7 – Melbourne is sporting mad. It hosts the Melbourne Cup horse race, the Australian Open Tennis Championships, and The Australian Grand Prix, and is home to the MCG or Melbourne Cricket Ground, a hallowed ground for cricket fans from around the world.
Brisbane, Queensland
The Queensland state capital and one of the best cities to visit in Australia, Brisbane lies roughly midway along Australia's Pacific Ocean coastline.
The soaring towers of the city's central business district mask a number of gems while giving the area an air of sophistication that makes Sydney seem brash by comparison.
Though not top on everyone's list, Brisbane is the third largest city in Australia, and the things to do in Brisbane offer visitors a little bit of everything: from secluded coves and mountain bike tracks, trips along the Brisbane River, to amazing nightlife.
Not to be missed things to do in Brisbane
1 – So named because it rests on the southern bank of the Brisbane River, the city's South Bank district is a culture and leisure hub.
Incorporating manicured parklands, great restaurants, walking and cycling routes, and events throughout the year, it's the South Bank that makes Brisbane one of the best cities to visit in Australia.
2 – South Bank is also home to the city's Ferris wheel, the Wheel of Brisbane. Rising to a maximum height of 60 metres its air-conditioned gondolas offer unparalleled views across the city.
3 – Sweeping 360° views can also be had from the Glass House Mountains.
Adventurers will love the walking, abseiling, and kayaking opportunities the mountains offer, while the rest of us mere mortals will be more than satisfied by the photogenic nature of the region.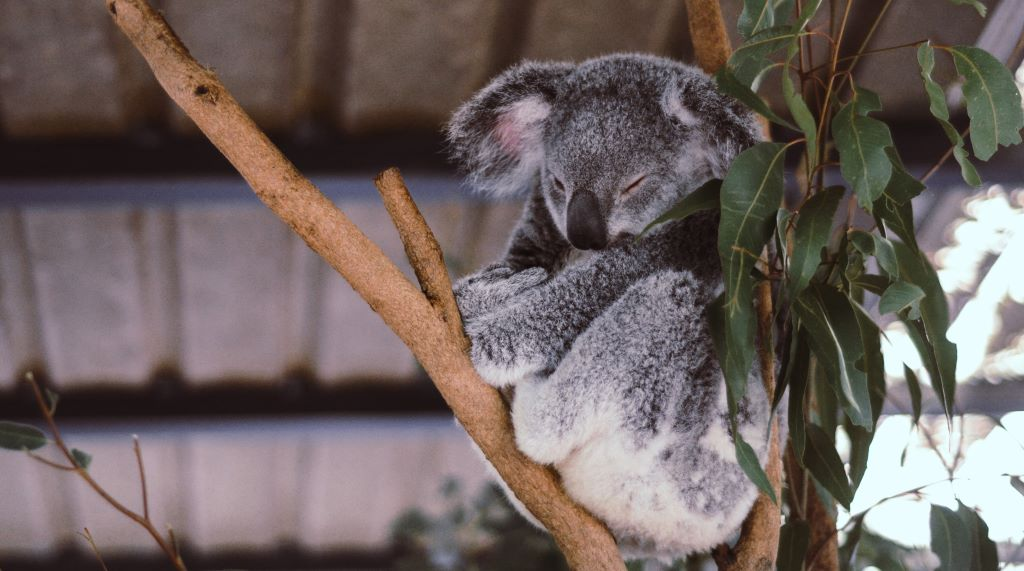 4 – The world's largest koala sanctuary, Lone Pine Koala Sanctuary, is the place to head for encounters with this iconic Australian species.
As well as 120 resident koalas, there are also kangaroos, Tasmanian devils, wombats, echidnas, and various reptiles – a smorgasbord of local wildlife.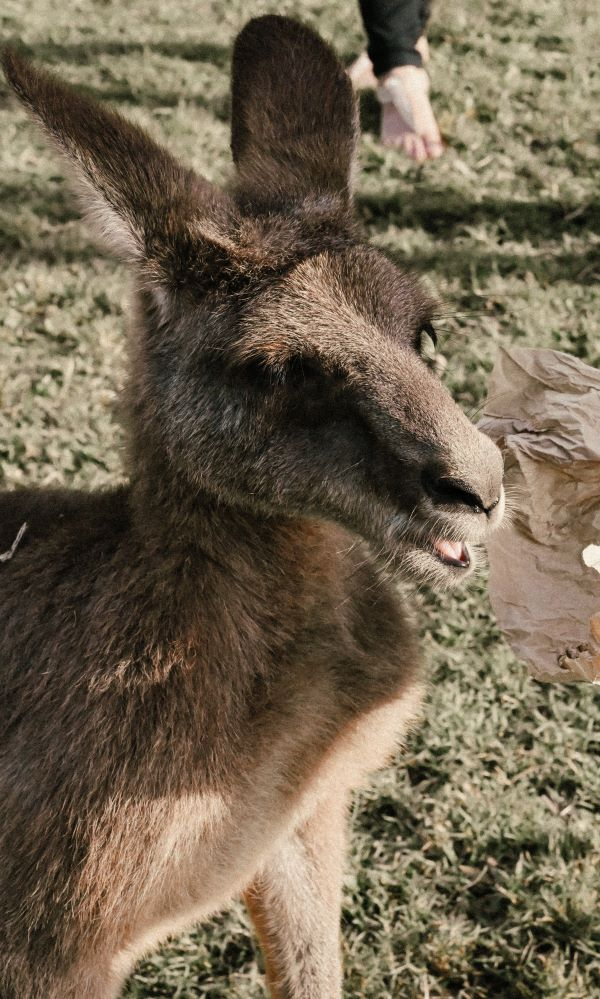 5 – Whether you're a wine connoisseur or not, you're sure to enjoy a trip to any of Brisbane's nearby vineyards.
Most welcome visitors throughout the week, offering tastings in their wine cellars, while more substantial meal offerings are also often available.
Canberra, Australian Capital Territory
The Aussie capital, Canberra has long had its detractors, however, this planned city is spacious, modern, and clean.
It is one of the best cities in Australia when it comes to culture, and also vaunts an increasingly impressive restaurant and bar scene, perhaps thanks to all those politicians and ambassadors needing somewhere nice to eat and drink after a hard day of work!
Not to be missed things to do in Canberra
1 – The extraordinary architecture of the National Museum of Australia on the Acton Peninsula is just the beginning of the wonders on display here.
It does a great job of explaining 50,000 years of aboriginal heritage, and the building of modern Australia too.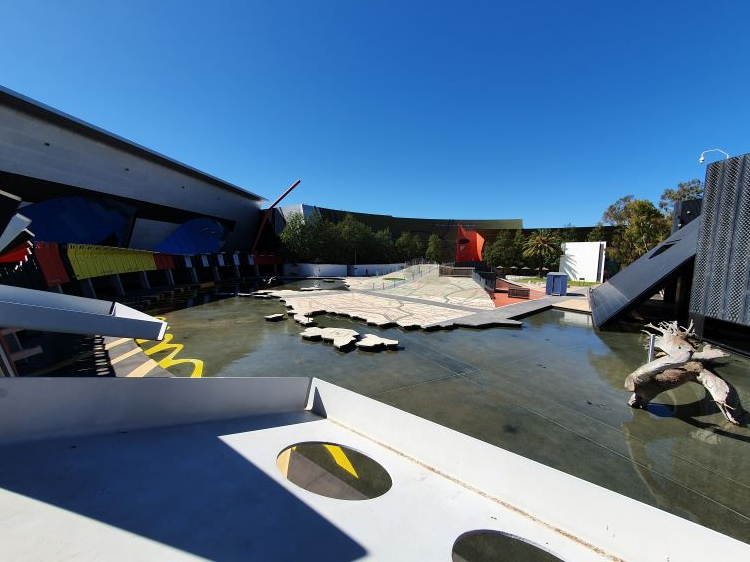 2 – Less than 50 years old, the Parliament building has a wonderful location on top of Capital Hill and a surprising amount to see, including the two parliamentary chambers themselves, the Great Hall, and Members Hall.
3 – Canberra is dominated by Lake Burley Griffin, an artificial lake created in the 1960s.
Its edge is lined with sights, from the High Court, and National Carillon, to Captain Cook Memorial Fountain, and crisscrossed with cycle and walking routes too.
4 – The National Gallery of Australia is a wonderful art gallery housed in an astonishing brutalist concrete building on the foreshore of Lake Burley Griffin.
It has an excellent collection of international and Aboriginal art and includes an outdoor sculpture gallery.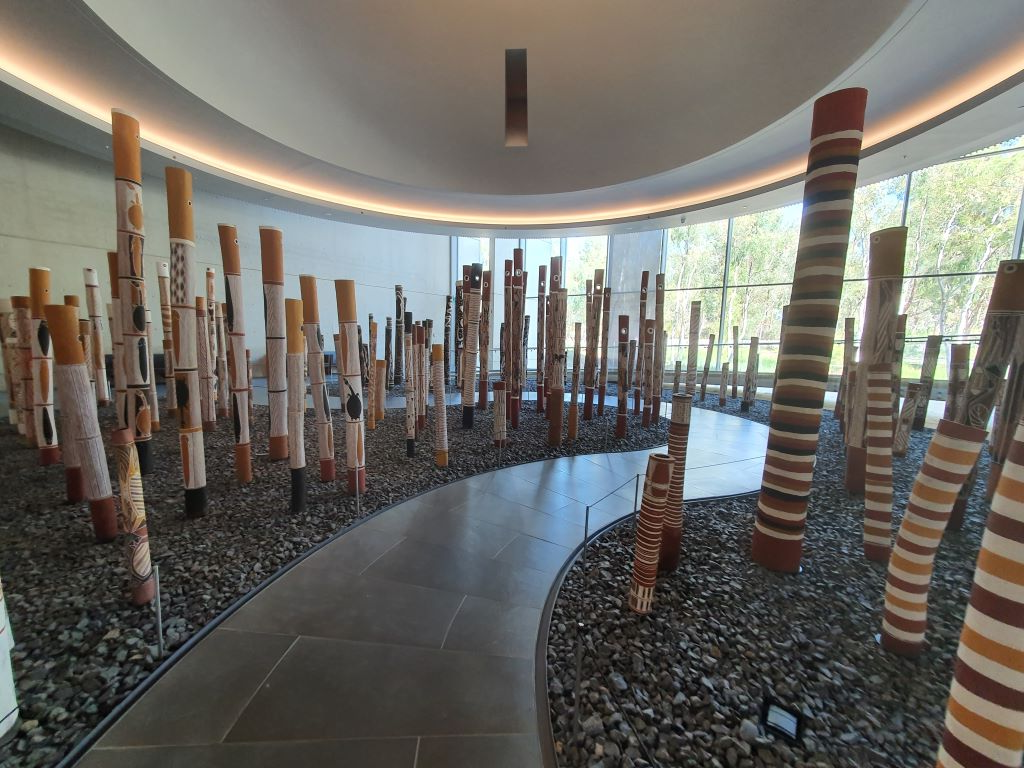 4 – Stemming from the waters of the Molonglo River like Lake Burley Griffin, the Jerrabomberra Wetlands are home to more than 200 species of bird, including migratory species from China and Japan.
From the boardwalk around Kelly Swamp and the Kingston Foreshore, you might also catch sight of turtles and platypuses.
5 – Canberra is a city made for families and it's often thought of as a big country town. As a result, you'll find lots of family-friendly activities like the Old Bus Depot markets in addition to the big blockbuster attractions and heritage buildings.
These include the Australian War Memorial, New Parliament House, Old Parliament House, and increasing wine regions to the north and into New South Wales.
Perth, Western Australia
The principal city of Australia's west coast is increasingly easy to reach both domestically and internationally.
Is it worth the trip? Definitely, or it wouldn't make it onto our list of the best cities to visit in Australia!
Among the glass and steel, you'll find a good number of elegant historic buildings, while its coastline rivals that of Melbourne and Sydney.
Not to be missed things to do in Perth
1 – The unusual form of the Bell Tower in central Perth house the royal bells from London's St Martin-in-the-field Church, a gift from the UK in 1988.
Alongside the 12 bells, the earliest of which dates to the reign of Edward VI in 1550, the Bell Tower offers spectacular views across the city.
2 – Situated within the city's central business district, the Supreme Court Gardens are something of a tropical oasis on the banks of the Swan River.
It's a lovely place to stop for a picnic, and hosts various events linked to the annual Perth Festival.
3 – The nearby Elizabeth Quay has revitalised this area of the city, which is now hailed as the place to be when it comes to eating and drinking in Perth.
Popular with local families, the summer months also see food trucks add to the choice.
4 – For one of Australia's West Coast Wildlife experiences, catch the ferry from Elizabeth Quay across the Swan River for a visit to Perth Zoo, where you are guaranteed sightings of Australia's endemic wildlife (as well as elephant, lion, and orangutan).
5 – The historic seaside port of Fremantle makes a great day trip from Perth but is filled with bars and restaurants for relaxed summer evenings as well.
Final Thoughts
The best cities to visit in Australia provide visitors with almost unlimited possibilities of what to see and do. There are of course many other Australian cities worth visiting, and you might want to consider:
Cairns (snorkelling and scuba diving on the Great Barrier Reef, and Daintree Forest, Cairns Botanic Gardens)
Surfers Paradise (Gold Coast theme parks, Gold Coast Currumbin Wildlife Sanctuary) and the stunning warm urban beaches of Surfers Paradise)
Darwin, the capital of the Northern Territory (Kakadu trips, Darwin Military Museum)
Wherever on the map your pin ends up landing, make sure to check out those visa requirements first to avoid disappointment!
Related reading:
Check out the 13 Top Highlights of West Coast Australia
We've also listed the 13 Top Highlights of East Coast Australia!