Best Time to Visit The Lake District National Park
26th August 2023
Are you wondering when is the best time to visit the Lake District? In this comprehensive guide we visit the Lake District in each month of the year and explain the weather conditions, and what's happening across the Lake District for that month.
Introduction
There's no doubt that the Lake District is one of the areas in England that is bathed with natural beauty. No matter the season of the year, you'll always feel inspired by the magnificence that this place brings.
It's a place with romantic settings and beautiful Lakes where most artists love spending their time. However, this is also known to be among the wettest areas in England. So when is the best time to visit the Lake District?
Let's find out!
Related reading: Lake District Hotels, Hikes, and Things to Do
8 Best Lake District Towns and Villages to Stay
15 Things to Do in the Lake District – The Ultimate ListBest Lake District Walks – Easy to Advanced Hikes
Best Time to Visit the Lake District – Month By Month
December to January
If you hate travelling during the year's cold months, this is not the best time to visit the Lake District. Everything is cold here – long nights and rainy days with sleet and snow from December to January.
But if you don't mind the weather, you'll still enjoy stunning scenery, especially on clear days and you'll find festive cheer in towns like Keswick twinkling with its Christmas lights, there will be a roaring log fire in every pub and even a few Christmas markets.
The snow-capped mountains offer a glamorous background when there's clear visibility. So the average highest temperature is usually 6 °C, the average lowest temperature low is 0.5°C, and the average rainfall amount is 22 °C.
If you plan to visit the Lake District in the winter, carry lots of warm clothes, hats, gloves, waterproof apparel, and fleece. Due to the cold weather, there aren't any festivals at this time.
February to March
Around this time, the average highest temperature is 7°C, the average lowest temperature is °C, and the average rainfall amount is 17cm.
At this time, winter has started releasing its grip on the fells and lakes as warmer temperatures cause snow melt. You'll still need to come with your winter coat, crampons, umbrellas, and a waterproof jacket.
April To May
If you are looking for the best time to visit the Lake District in the Spring, you can go between April to May.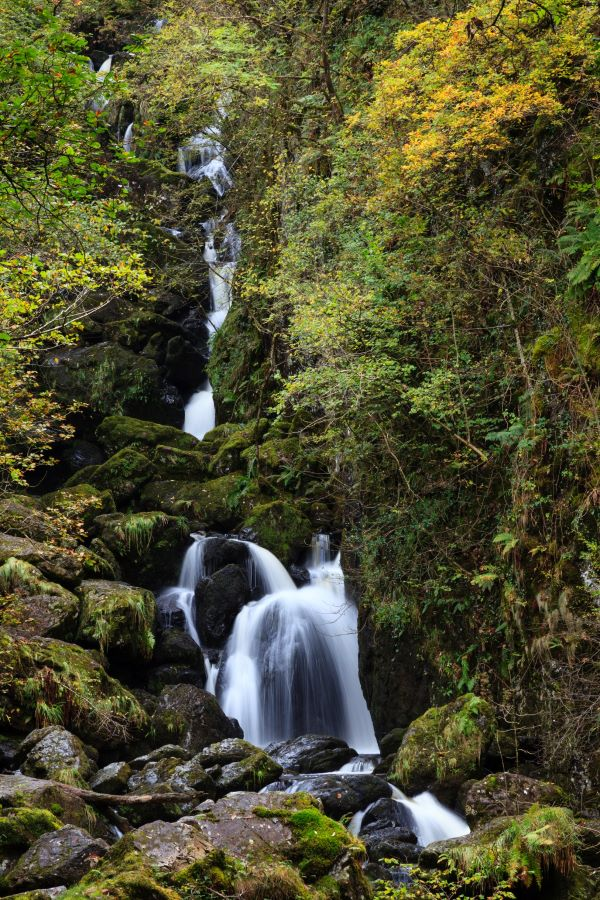 Spring takes over during the shoulder season which makes it best to explore the gorgeous bluebell-lined woodlands. It also feels much warmer during this time, and the average rainfall tends to be lower than in preceding months.
The ATH is 12.5 °C, ATL is 3.5 °C, and the average rainfall Amount is 9cm. You might still need your winter coat.
It's not common to find snow on fell tops during these months, just carry light both and heavy attire to be on the safe side.
June to July
Here is yet another fantastic time of the year to travel along with the Lake District. At this time, everything is dry and warm and it's peak season.
You'll enjoy visiting the fells since the landscapes change into great green pastures. Get ready to enjoy paddling along the shore if this is something that you enjoy doing.
When packing, consider carrying a light jacket and a sun cream.
August to September
Want to enjoy your trip to the Lake District in the late Summer months? This is an appropriate time to visit and is accompanied by frequent showers.
When the leaves begin turning brown, temperatures always fall in the Lake District, as Autumn starts creeping in.
Sunny days will still be regular so consider carrying a sun cream. It would be best to carry your waterproofs because it will be wet, and the temperature keeps varying.
October to November
Now, this is the time when autumn sets in entirely where you will experience gusty storms. During this time, travelling can be quite hazardous due to flooding.
Fine days, however, are when mountain biking enthusiasts head to the lake District.
If you travel to the Lake District in the Autumn, consider carrying waterproofs and fell walkers. Warm clothes are a must too, but umbrellas might be useless due to the strong winds.
Festivals and Events
The Lake District has so many things to enjoy, thanks to the festivals and events. Here are some festivals to enjoy in February and March.
The Punch Beer Festival
Want to enjoy a real village pub experience? Here's your chance to try various pop and ale along with the village of Great Broughton.
There are volunteers who run the Inn – not for business purposes but to support the community.
Keswick Film Festival
This annual event happens in Keswick during the weekend as February comes to an end. The Keswick film club, together with Theatre by the Lake, organizes this festival.
They highlight short films that local filmmakers have made.
Northern Craft Beer Festival
During March, the Hawkshead Brewery hosts a large beer festival. The brewery offers beer it has produced together with guests from Cumbria.
This friendly beer festival has lots of fun activities, live music, and food in the evenings.
Best of the Rest
As for agricultural shows, you can enjoy them any time of the year.
There are sheepdog and livestock judging demonstrations and other sporting activities like Cumberland wrestling, falconry wrestling, and running.
During March, Beer festivals and food festivals are happening in the Lake District.
These include the Northern Craft Beer Festival in Staveley and a food festival in Keswick where you get a chance to taste Cumbrian food, as well as the Cumbri Sausage Festival.
The Kendal Festival of Food also occurs around March here where the focus is more on local producers.
April is fantastic as you'll get to enjoy a weekend of entertainment with beers and ciders accompanied by live music at Kirby Lonsdale Music and Beer Festival.
Festivals like the Keswick Summer Festival feature different beer varieties and happen in May, June, and August during the Summer. There's also the Keswick Jazz festival in the summer months and the Keswick Beer festival.
During September, there are other numerous festivals and events like the Loweswater show, the Westmoreland Show, Kendal Torchlight Carnival, and Holker Chilli Fest.
Kendal mountain festival is typical between October and November.
During December, the lovers of Christmas can enjoy the Caliste Christmas Market, Taste Cumbria Christmas, and New Year's Eve celebrations.
Some people would prefer to visit the Lake District in the Winter because few people are around the place.
On clear days, there are stunning views that tend to be amazing even when everything seems cold as long as there are no people around.
The Lake District is indeed a spectacular place to go for a trip. Since it's a place known to be wet most times of the year, it's essential to visit it during drier months.
That's why we think that the best time to visit the Lake District is during June and July when everything is dry and warm.